Our Sponsors
Texas is a special place. We think our sponsors are pretty special too.
Thank you to all of our incredible 2022 Texas Songwriters Hall of Fame Weekend sponsors below! With out you, these Texas songwriting honors could not exist.
For sponsorships to our 2023 Hall of Fame weekend, please email sponsorships@texassongwriters.com. 
Heritage
Low Skilling Foundation
Hotel Ella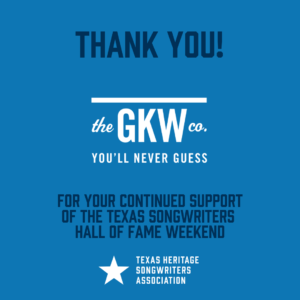 Thegkwco
Tito's Handmade Vodka
Legend
Emily Ann Jones (The Globe Theater)
CCNG
Gigi and Russell Harbison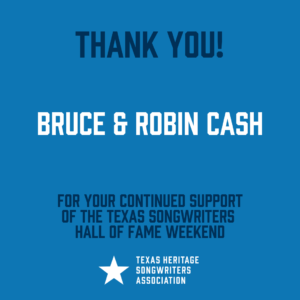 Bruce & Robin Cash
Land.com
Mike and Marleen Curtis
Silver Lining Foundation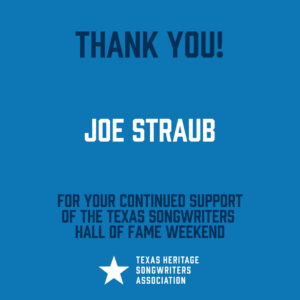 Joe Straub
Rock Star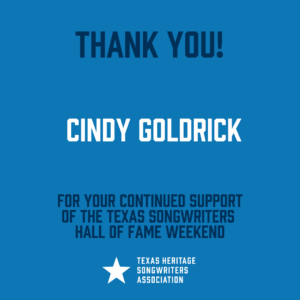 Cindy Goldrick
Bruce Culpepper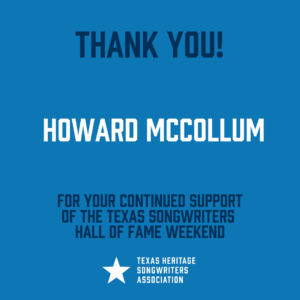 Howard McCollum
Keller Williams Canada
Big Hat Legendary Cocktails
Guest Public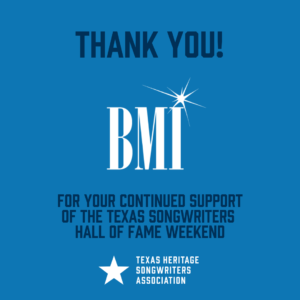 BMI
American Campus Communities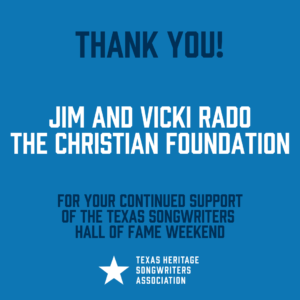 Jim and Vicki Rado / The Christian Foundation
Texas Mutual
Twisted X Brewing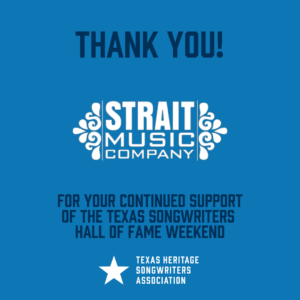 Strait Music
Friend
Jennifer Lynch and David Silbert
Become A Sponsor
Operated as a non-profit 501(c)(3), TxHSA is dedicated to honoring Texas' rich songwriting legacy. Become a sponsor to help us continue our mission.