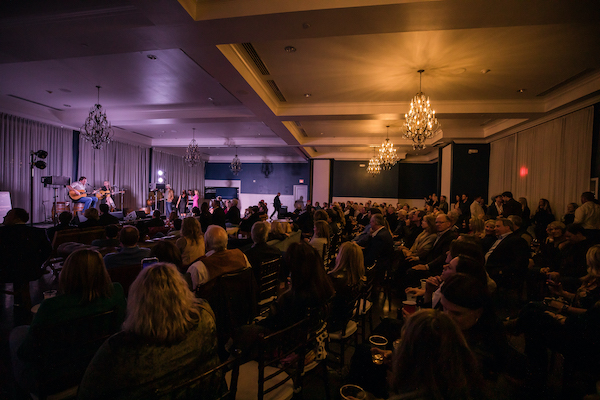 After Pick Party
Following our DKR Pickin' Party, sponsors and VIP are treated to a priceless rotation of celebrated songwriters on Friday and Saturday nights in the ballroom of Austin's boutique Hotel Ella. An intimate setting of vintage furniture provides the comfort and ambiance of an intimate, unprecedented live music performance.
Multiple songwriter rounds with over a dozen award-winning Texas songwriters occur during our After Pick evening, which often carries on into the early morning hours.
Past performers who have entertained our sponsors include Mac Davis, Lee Roy Parnell, Jessi Alexander, Jack Ingram, Michael Martin Murphy, Jon Randall, Bruce Robison, Kelly Willis, Allen Shamblin, Pat Green, Sonny Curtis, Bruce Channel, Gary Nicholson, Liz Rose, Larry Gatlin, Paul Overstreet, William Beckmann, and Mignon, to name a few.
Visit HOF Gallery
Become A Sponsor
Texas is a special place. We think our sponsors are pretty special too. Without you, Texas songwriting honors could not exist. Click to learn more about our sponsorship levels and apply!