Tamara Saviano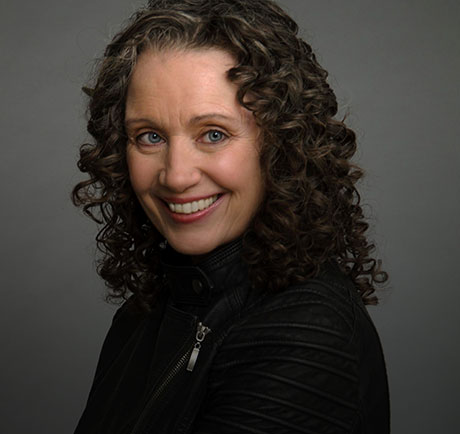 During the past two decades Tamara Saviano has established herself as a tireless advocate of American music and its artists. Saviano is a GRAMMY-winning producer, publicist, manager, live concert producer, talent booker, and former music television producer and music journalist.
Saviano is an entrepreneur directing a full service artist management, PR and marketing company serving the folk and Americana genres. Saviano has worked with many acclaimed artists including Kris Kristofferson, Guy Clark, Radney Foster, Terri Hendrix, Marcus Hummon, Marty Stuart, Gretchen Peters, Beth Nielsen Chapman, Dirty Dozen Brass Band, Sweet Honey In The Rock, Todd Snider, and Janis Ian. As the creative force behind the company, Saviano writes media and marketing materials, recruits clients, manages budgets, creates and implements PR and marketing campaigns, and hires and manages staff.
In 2002, Saviano formed the 501(c)3 nonprofit American Roots Publishing. As the founder and executive director, she created and implemented the business model and recruited a top notch board of directors including Apple Computers co-founder Steve Wozniak; singer/songwriter Emmylou Harris; New West Records president Cameron Strang; noted author and music critic Dave Marsh; music industry executives Tom Frouge, Kathi Whitley and Steve Fishell; publishing executive Steve Garvan; and actress/singer Bobbie Eakes.
In the first year, Saviano raised the funds for the debut CD "Beautiful Dreamer: The Songs of Stephen Foster." She managed the project from the beginning, working with co-producers to recruit artists to perform, securing donated studio time and materials, managing the manufacturing and distribution process, creating and managing the marketing and publicity campaigns, and securing educational partners. "Beautiful Dreamer" was honored with a 2004 GRAMMY Award for Best Traditional Folk Album. The success of "Beautiful Dreamer" allowed Saviano and her team to fund the second chapter of the New American Songbook Series, "The Pilgrim: A Celebration of Kris Kristofferson," which was released in June of 2006. "The Bluegrass Elvises, Volume 1: Shawn Camp & Billy Burnette" followed in August, 2007 to mark the 30th anniversary of the death of Elvis Presley. Saviano produced "This One's For Him: A Tribute To Guy Clark," released in 2011 to celebrate Clark's 70th birthday.
Saviano has had the opportunity and pleasure to work as a publisher and/or editor for several magazines during her career. The first were regional magazines for the progressive Sundance Broadcasting (WMIL & WOKY) in southeastern Wisconsin. As editor and publisher of the magazines, Saviano was part of the team of innovators at the forefront of building non-traditional revenue streams in broadcasting. Long before the Internet, Sundance Broadcasting was creating groundbreaking programs in the form of magazines, interactive phone systems, database marketing programs and other non-spot revenue sources.
Saviano also contributed, as managing editor, to the revamping of a national magazine, Country Music, during its tenure with New York's Sussex Publishers. After leaving Country Music, Saviano was hired to open and manage the Nashville office of Jones Media Networks/Great American Country.
Saviano is an alumna of Leadership Music, Class of 2007, and a member of Folk Alliance International. Saviano is also a past president and six-year board member of the Americana Music Association. She produced the annual Americana Honors & Awards at Nashville's historic Ryman Auditorium 2005 and 2006. The Honors & Awards have hosted appearances by artists including as Johnny Cash, Elvis Costello, Vince Gill, Emmylou Harris, Arlo Guthrie, Rodney Crowell, Kris Kristofferson, John Prine, Mavis Staples, Solomon Burke, Allen Toussaint, Guy Clark, and many others.
Saviano continually explores the national, regional and local arts scene to encourage unique collaborations between exceptional artists in all genres of music and literature. She lives in Nashville with her husband, Paul Whitfield, and handsome Blade the Bombay cat.