Sonny Curtis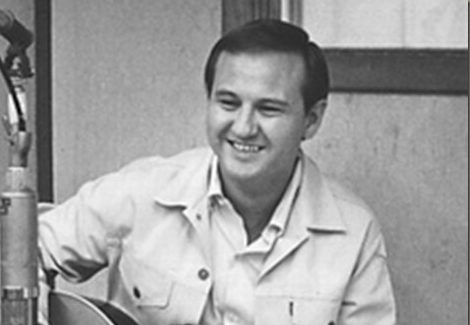 While he was still in high school, Sonny was frequently used on bills that included the young Elvis Presley, Johnny Cash, and Hank Snow. When Elvis exploded onto the music scene in 1955, Sonny, Buddy Holly, J. I. Allison and other musician friends followed suit and started rocking. Sonny made history as the first rock 'n roller to record playing a Fender Stratocaster. One sand-stormy afternoon, Sonny wrote one of his most recognized and recorded tunes, the rock anthem "I Fought the Law," originally recorded on the album "In Style With the Crickets."
At age 21, Sonny rejoined the Crickets, just prior to Holly's tragic death in a plane crash. A few months later, Sonny received his draft notice from the Army. 
During the two years he was in the military, he wrote one of his classic songs, "Walk Right Back." It was recorded by the Everly Brothers and topped the charts in the U.S. and England.
After his discharge from the Army, Sonny moved to Los Angeles. Throughout the 1970's, Sonny applied his songwriting skills to rock, pop, country, television and radio commercials. Sonny wrote numerous nationally known jingles for clients such as McDonald's, Buick, and Honda.
During this time, he also wrote and sang the theme song for the Mary Tyler Moore Show, "Love Is All Around." Sonny moved to Nashville in 1976 where, as a member of the Crickets, he toured with Waylon Jennings for five years.
Sonny is a member of BMI's "Million Airs Club" in recognition for "I Fought the Law," "More Than I Can Say" (co-written with J.I. Allison), "Walk Right Back," "The Straight Life," and "I'm No Stranger to the Rain," each of which achieved one million air plays. Sonny was inducted into the Nashville Songwriters' Association International Hall of Fame in 1991, the Music City Walk of Fame in 2007, the Musicians Hall Of Fame in 2009 and the Rock and Roll Hall Of Fame in 2012. Sonny continues to be active in the music business and tour with The Crickets, J.I. Allison and Joe B. Mauldin.