Red Steagall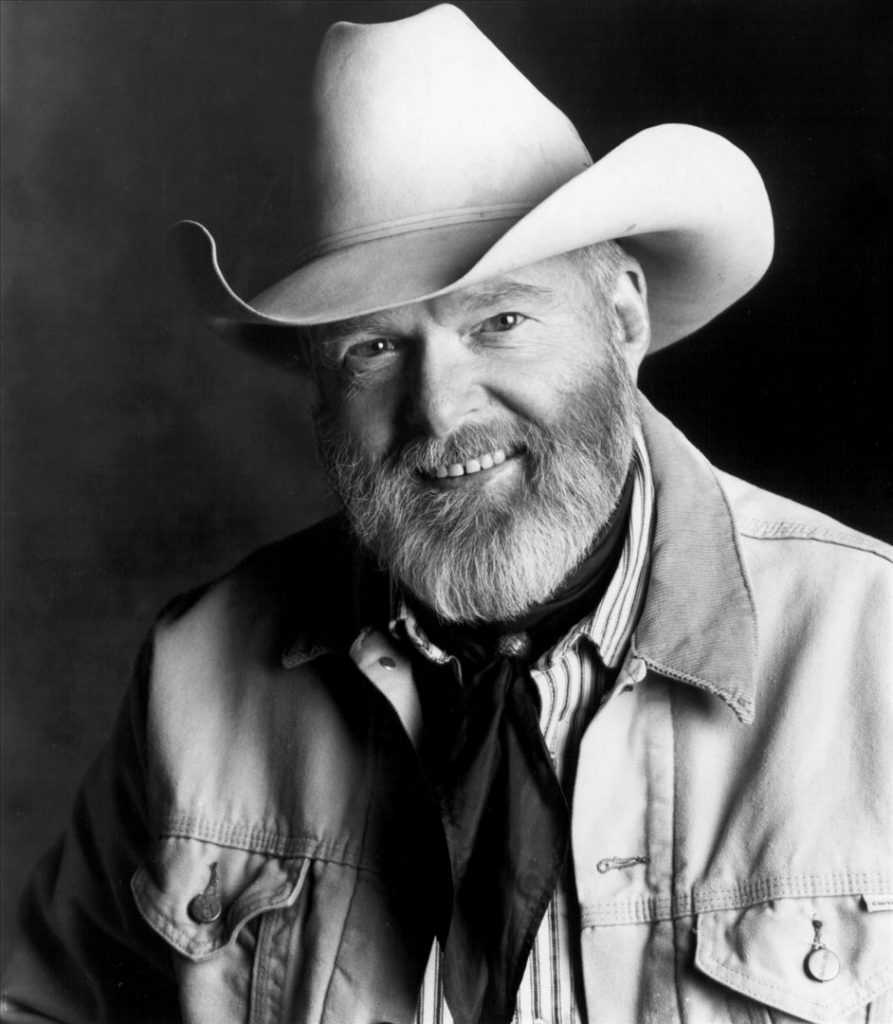 Cowboy singer and poet Red Steagall has covered a lot of ground in his 40 year career. Known for such songs as "Here We Go Again", "Party Dolls and Wine", "Freckles Brown", and "Lone Star Beer and Bob Wills Music", Steagall has shared his cultural legacy around the world, from Germany to England to Australia to the Middle East, to South America and to the Far East.
A native Texan, Red Steagall graduated from West Texas A&M University with a degree in Animal Science and Agronomy. He spent eight years as a music industry executive in Hollywood, California and has spent the last thirty five years as a recording artist, songwriter, and television and motion picture personality. He currently lives outside of Fort Worth, Texas.
Over two hundred of Steagall's compositions have been recorded. He has released a total of twenty three albums. His latest, Here We Go Again, was released in the fall of 2007. Steagall performs an average of 60 days per year. Over the past 35 years, his performances have included over l00 major rodeo performances and an equal number of major fair appearances. He has completed tours of Germany, Spain, Australia, the Middle East, South America and the Far East.
In addition to his musical compositions and performances, Steagall was a regular on the NBC series, Music Country USA and has logged numerous appearances on syndicated television shows. He served five years as host of the nationally televised National Finals Rodeo, and was host of the Winston Pro Tour on ESPN. Steagall served as a member of the original Board of Trustees of the Pro Rodeo Hall of Champions, Is an honorary member of the Cowboy Artists of America, and is a former Chairman of the Board of the Academy of Country Music. He has received numerous awards and accolades.
Steagall was named the Official Cowboy Poet of Texas by the state legislature In April of 1991. He was named the "2006 Poet Laureate of the State of Texas" during ceremonies at the State Capital in Austin in the spring of 2005. Plus he was Inducted Into the Texas Cowboy Hall of Fame, the Texas Country Music Hall of Fame, and the Hall of Great Westerners at the National Cowboy and Western Heritage Museum In Oklahoma City.
In March of 1993, Texas Christian University Press published Steagall's first book, Ride for the Brand, a 168 page collection of poetry and songs embracing the western lifestyle that he loves and lives. His second book, The Fence that Me and Shorty Built, was published in April of 2001. In September of 2003, Texas Tech University Press published Born to This Land, a joint effort between Red Steagall and Pulitzer Prize winning photographer, Skeeter Hagler. In 2004, State House Press released Cowboy Corner Conversations, a collection of some of his favorite interviews from his highly acclaimed radio show, Cowboy Corner. The book includes personal stories from Roy Rogers, Rex Allen, Reba McEntire, and many more. His current publication is a TCU Press release entitled Red Steagall, Texas Poet Laureate, 2006.