Radney Foster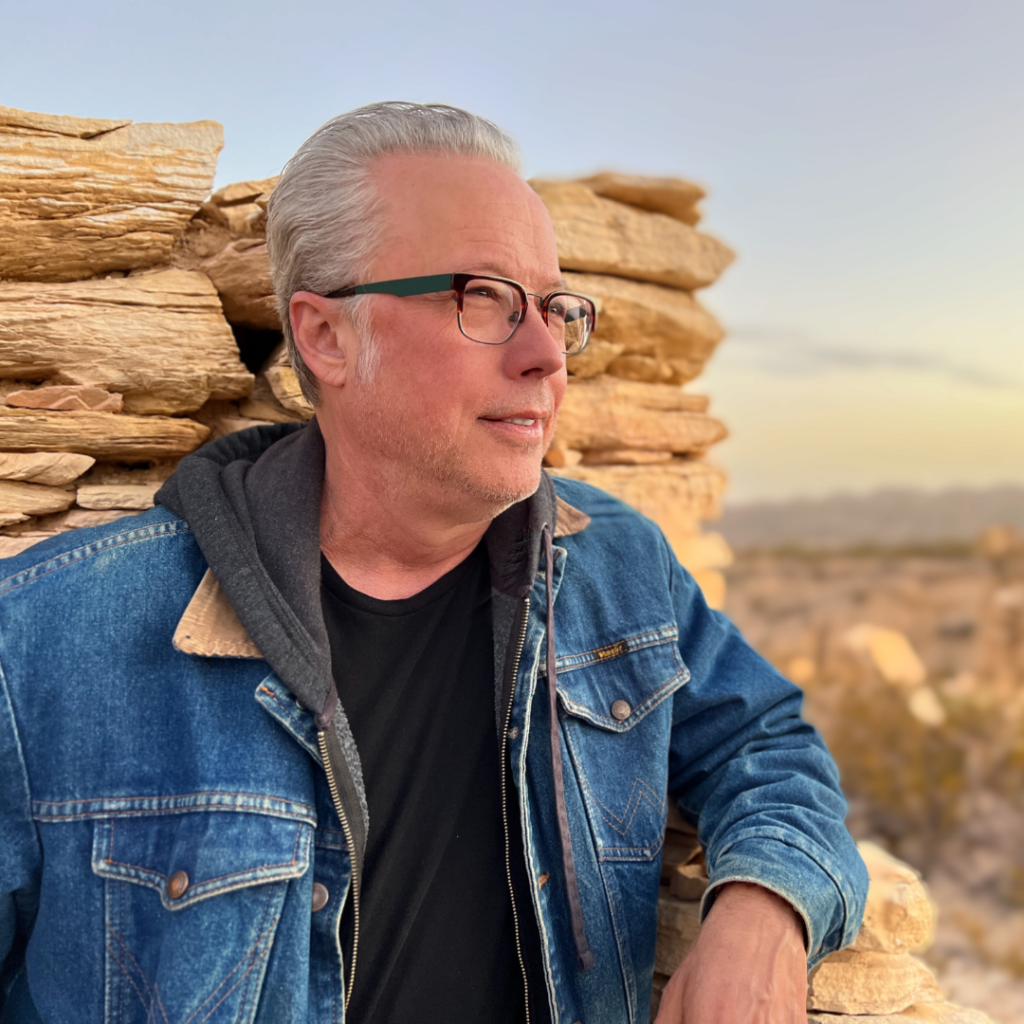 The position that Radney Foster enjoys in the music landscape is remarkable. Mainstream Country music, Texas/Red Dirt and Americana tend to occupy separate orbits. Yet for 35 years, Foster has thrived in all three as a songwriter, recording artist, live performer and producer. His songs – solo, with Foster and Lloyd and recorded by other artists – have topped the Country, Americana, and Texas charts alike.
Foster developed his best-of-both-worlds sensibilities growing up in the small West Texas town of Del Rio, where he absorbed music from local pop radio and traditional Mexican styles by day and the renegade country from border station XERF by night.
He first gained attention as half of the duo Foster & Lloyd who, with "Crazy Over You" became the first duo in history to top the Country charts with their debut single. Their music appealed as much to college rock listeners looking for an edgy roots sound as it did country fans craving tradition, and they went on to release three ground-breaking albums. He then established himself as a solo artist in the early 90's with his critically acclaimed release Del Rio, TX, 1959.
Known as a songwriter's songwriter, his discography contains countless cuts by artists ranging from country (Keith Urban, The Chicks, Luke Bryan, Nitty Gritty Dirt Band) to pop (Marc Broussard, Hootie & The Blowfish, Kenny Loggins, Los Lonely Boys). But it's his Texas connection he treasures the most.
A friend and mentor to Texas musicians, he's written and produced songs for and with Guy Clark, Jack Ingram, Randy Rogers, Cory Morrow, Sunny Sweeney, Roger Creager, Pat Green, Josh Abbott, Cody Johnson, Lee Roy Parnell, William Beckmann, Wade Bowen, Deryl Dodd, and many others. His own hits like "Just Call Me Lonesome," "Nobody Wins," and "Texas In 1880" continue to be played on radio and by bands around the world, and his songs have sold 50 million copies worldwide.
His most recent project For You To See The Stars is in two parts, a book of short fiction, and a companion CD of the same name. He recently reunited with the Randy Rogers band to produce their new album, Homecoming. Foster has appeared in film, TV and stage including as host of CMT Crossroads, in the feature film Beauty Mark, on stage in the acclaimed musical "Troubador."
Foster is currently touring behind the 30th anniversary of Del Rio, TX 1959, developing film projects and writing a second book of short fiction.