Mickey Newbury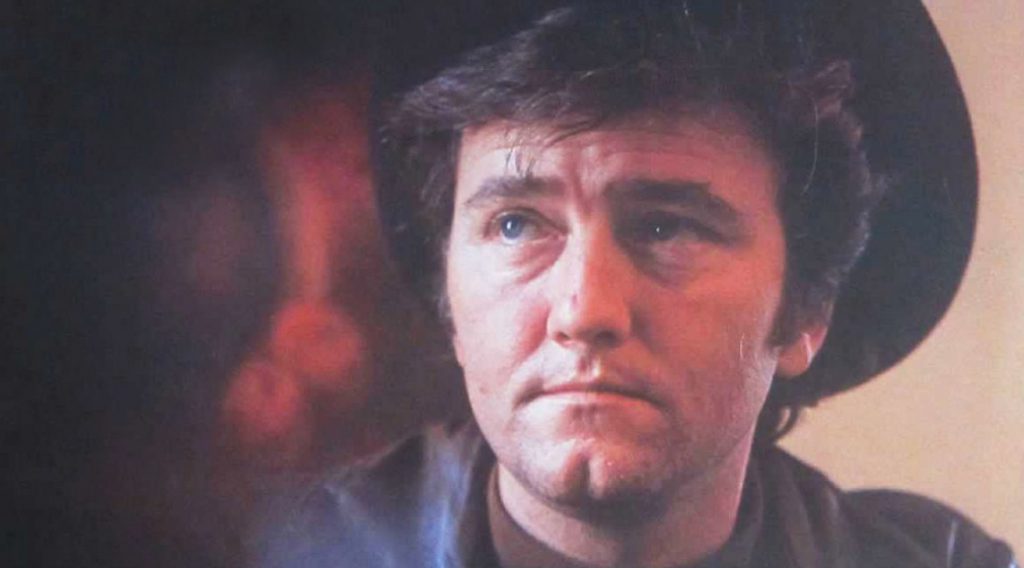 In 1959, Mickey joined the Air Force and was assigned to England for three years. When he returned to the United States, he pursued his dream of being a songwriter. He lived in a '54 Pontiac and traveled around Texas, Tennessee, and Louisiana playing gigs and working on shrimp boats. Eventually he found himself in Nashville, and in 1964, signed a publishing contract with Acuff-Rose. He moved to Nashville in 1965 and about this time, his first child Joe was born. Shortly thereafter, Jimmy Elledge was first to cover a Newbury song, Just as Long as that Someone is You.
1966 was the year the music industry noticed Mickey Newbury. Don Gibson had a Top Ten Country hit with Newbury's Funny Familiar Forgotten Feelings, while Tom Jones scored a world hit with the same song. In 1968, Mickey saw huge success; three number one songs and one number five – across four different charts; Just Dropped In (To See What Condition My Condition Was In) on the Pop/Rock chart by the First Edition, SweetMemories on Easy Listening by Andy Williams, Time is a Thief on the R&B chart by Solomon Burke, and Here Comes the Rain Baby on the Country chart by Eddy Arnold. This feat has not been repeated. That year, Mickey's first album, Harlequin Melodies, was released by RCA.
Mickey met New Christy Minstrel member Susan Pack on a blind date in 1967 and would not see her again until 1969. Soon thereafter, they were married and living on a houseboat on Old Hickory Lake outside of Nashville. Over the next four years, Mickey released three albums that raised the bar on Music Row. Produced at Cinderella Studios outside of Nashville, and utilizing Nashville's best musicians, Newbury's trilogy of albums – Looks Like Rain, Frisco Mabel Joy and Heaven Help The Child are often referred to as masterpieces.
Following the birth of their first child, Chris, in 1973, the Newburys moved to Oregon, to Susan's home town, just down the street from her parents, to raise their family. A daughter, Leah, followed in 1977. In 1980, Mickey was inducted into the Nashville Songwriter's Hall of Fame.
During the 80s, Mickey took a break from the music business to concentrate on his growing family and golf. Stephen joined the family in 1983 and Laura was born in 1986. In the early 90's, he started writing, recording, and performing again, encouraged by his friends Bob Rosemurgy, Marty Hall, and Owsley Mannier. In 1995, Mickey's health began to fail, but he continued to produce beautiful music. 1995 to 2002 were some of his most productive years, during which time he almost doubled his catalogue. He also directed his attention to other ventures, beginning work on children's books based on his story-songs. On September 29, 2002 he succumbed to a long time lung disease and passed away in his sleep at home in Springfield, Oregon.
Mickey Newbury's songs have been covered by hundreds upon hundreds of artists; over 1,000 covers have been documented. Mickey also recorded 25 albums over 35 years. Though he considered himself a songwriter first and singer second, his own albums are critically acclaimed and highly desired by a very passionate fan base the world over.
Many consider him to be the best of the best. Kris Kristofferson says, "God, I learned more about songwriting from Mickey than I did any other single human being. To me he was a songbird. He comes out with amazing words and music… I'm sure that I never would have written Bobby McGee, Sunday Morning Coming Down… if I had never known Mickey. He was my hero and still is."
Mickey's love was the music, not the business. Among Mickey's peers, he was always seen as a champion of the songwriter. Among his family members and associates, he was seen as a wonderful son, husband, father, and friend.