Mark James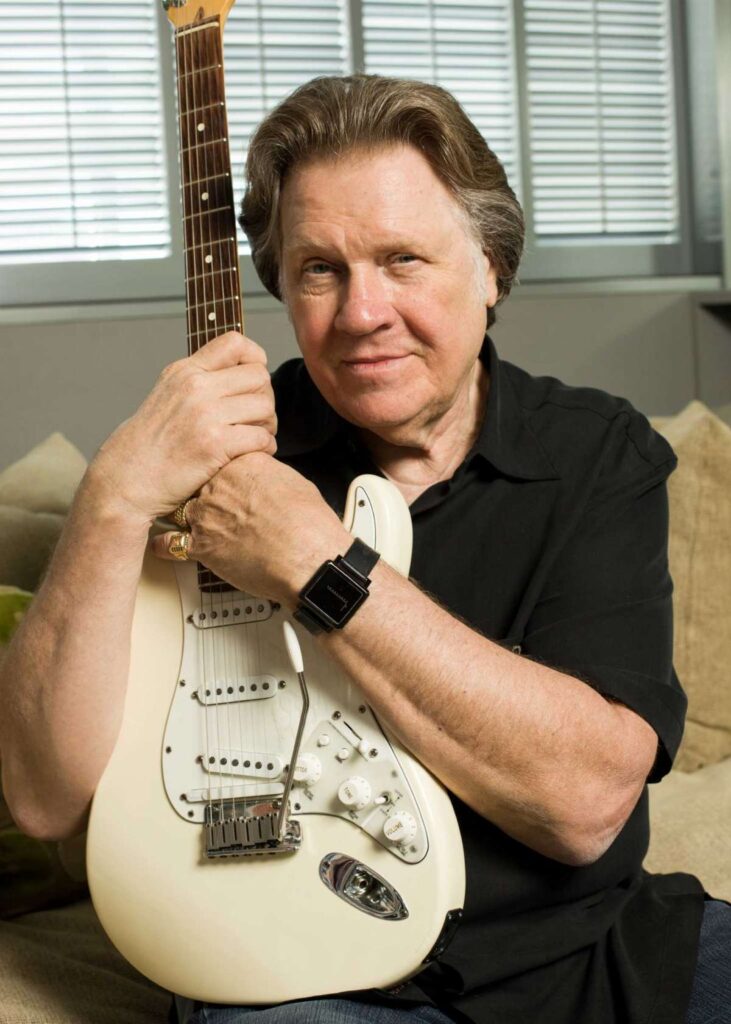 Penning some of popular music's most beloved and enduring songs including the smash worldwide hits "Suspicious Minds," "Hooked on a Feeling" and multi-Grammy Award winning "Always on My Mind," Mark James is a songwriting legend. His songs have been  recorded in a multiple genres including pop, rock, jazz, country, R&B and rap by the likes of Elvis Presley, B.J. Thomas, Blue Swede, Lou Rawls, Johnny Winter, Michael Bublé, Jay Z, Nancy Wilson, Sonny & Cher, Waylon Jennings, The Partridge Family, The Pet Shop Boys, Willie Nelson, Bill Withers, Martina McBride, Petula Clark, The Fine Young Cannibals, Bush, Dwight Yoakam among others. 
Mark's legacy as a legendary songwriter has earned him induction into the Memphis Music Hall of Fame, New York Songwriters Hall of Fame, Nashville Country Hall of Fame and the Texas Songwriters Hall of Fame.
BMI honored Mark at the turn of the century by including three of his songs ("Suspicious Minds," "Hooked On A Feeling" and "Always On My Mind") as among the "Top 100 Songs of the Century." Most recently, "Hooked On A Feeling" served as the centerpiece of the Guardians Of the Galaxy film, generating 350 million plays on Spotfiy since the film's release in 2014. Its accompanying soundtrack, Guardians Of The Galaxy Volume 1 racked up platinum status and remains a mainstay on the Billboard Soundtrack Charts for 382 weeks (almost eight years). 
Mark's songs have also been showcased in such films as Reservoir Dogs, Honeymoon in Vegas, Practical Magic, Kramer vs. Kramer, Intolerable Cruelty, Frequency, Blackhawk Down, Guardians of the Galaxy, Blade Runner 2049, Conjuring 3, and Army of the Dead.
Born and bred in Texas, in the mid to late '60s, Mark cut singles for Liberty, Ventural/Crazy Cajun, Bell, Scepter and Mercury Records with "She's Gone Away" generating unprecedented regional success in New Orleans with sales of over 65,000, breaking the record in Louisiana for most singles sold in 1964. Fate intervened with producer Chips Moman encouraging Mark to move to Memphis and pursue a career as a triple threat, artist, songwriter, and producer. Signed as a staff writer to Moman's publishing and production company, in 1968 Mark's big break occurred when B.J. Thomas recorded "The Eyes of a New York Woman," which became the songwriter's first hit. A year later, Thomas cut two more of his songs, "Hooked On A Feeling" and "It's Only Love," which became major chart hits.
Soon thereafter, Mark's life was changed forever when Elvis Presley cut "Suspicious Minds," which would rocket to number one in 27 countries; its arrangement was almost identical to the Mark James original single, with the exception of the lead vocal. Elvis would record a total of five singles written by Mark: "Suspicious Minds," "Always On My Mind," "It's Only Love", "Raised on Rock" and "Moody Blue"—two of Elvis' albums, Raised on Rock and Moody Blue were named after Mark's songs. Today "Suspicious Minds" is recognized as Elvis Presley's all-time biggest single selling over 40 million records worldwide and is considered as the most important and influential single in his career. Over the past few decades, the song has generated hit renditions by Waylon Jennings and Jessi Colter (1976), the Fine Young Cannibals (1986) and Dwight Yoakam (1992). 
In the '70s, Mark continued his chart success with "Hooked on a Feeling" by Blue Swede, "Sunday Sunrise by Brenda Lee, Mac Davis' "One Hell of a Woman," "Everybody Loves a Rain Song" by B.J. Thomas and "Moody Blue," Elvis's last number one country hit before his untimely passing.
"Always On My Mind," a co-write with Wayne Carson and Johnny Christopher was recorded by countless artists; it was first recorded by Brenda Lee in 1972, revived by Presley in 1973 and became a top 20 country hit for John Wesley Ryles in 1979. But the most beloved version was Willie Nelson's emotional rendering, which topped the pop and country charts in 1982 and garnered GRAMMY Awards in both Pop and Country as well as "Song of the Year" honors from CMA and NSA. More recently, in 1988, The Pet Shop Boys, scored a major chart hit with their contemporary rendition of the classic song. 
"I'm thankful that in 2022 my songs are still being embraced by new generations of listeners around the world," observes James. "But in truth, I always knew these songs had magic, especially "Hooked in a Feeling."