Lefty Frizzell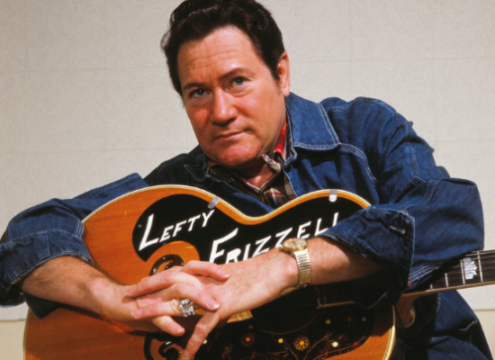 With his curlicue vocal slides and note-bending effects, Lefty Frizzell (March 31, 1928 – July 19, 1975) is one of the most influential country singers in history. He was also a fine song craftsman. Like many of his generation, he was deeply influenced by the songs and the singing of Jimmie Rodgers.
Frizzell was the son of an oil-field worker, but from an early age he aimed at a life away from the oil fields of his native east Texas. During World War II, he began singing on Texas radio stations as a teenager. He married his wife Alice in 1945, and many of his finest songs were inspired by their relationship, including "I Love You a Thousand Ways."
Following stints at radio stations and nightclubs in New Mexico, Louisiana and Arkansas, Frizzell returned to Texas. He auditioned for country talent scout Jim Beck in Dallas. Beck took a tape of Frizzell singing "If You've Got the Money, I've Got the Time" to Columbia Records in Nashville. The label signed Frizzell and issued the song as his first single.
Backed with "I Love You a Thousand Ways," the record rocketed to the top of the country hit parade. Frizzell's overnight stardom was confirmed when he placed four songs in the country Top 10 simultaneously in 1951. Within roughly two years, Lefty Frizzell had 13 Top 10 hits.
He became a member of the Grand Ole Opry in 1951, but relocated to Southern California in the mid-1950s and joined the cast of TV's Town Hall Party show. After 1964, his hit streak sputtered.
Lefty Frizzell's songwriting rebounded in the early 1970s when he teamed up with Whitey Shafer. Their co-written "I Never Go Around Mirrors" and "That's the Way Love Goes" are among the best-known songs in his repertoire.
The comeback ended when he was felled by a stroke in 1975 at the age of 47. Lefty Frizzell was elected to the Country Music Hall of Fame in 1982.