Gary P. Nunn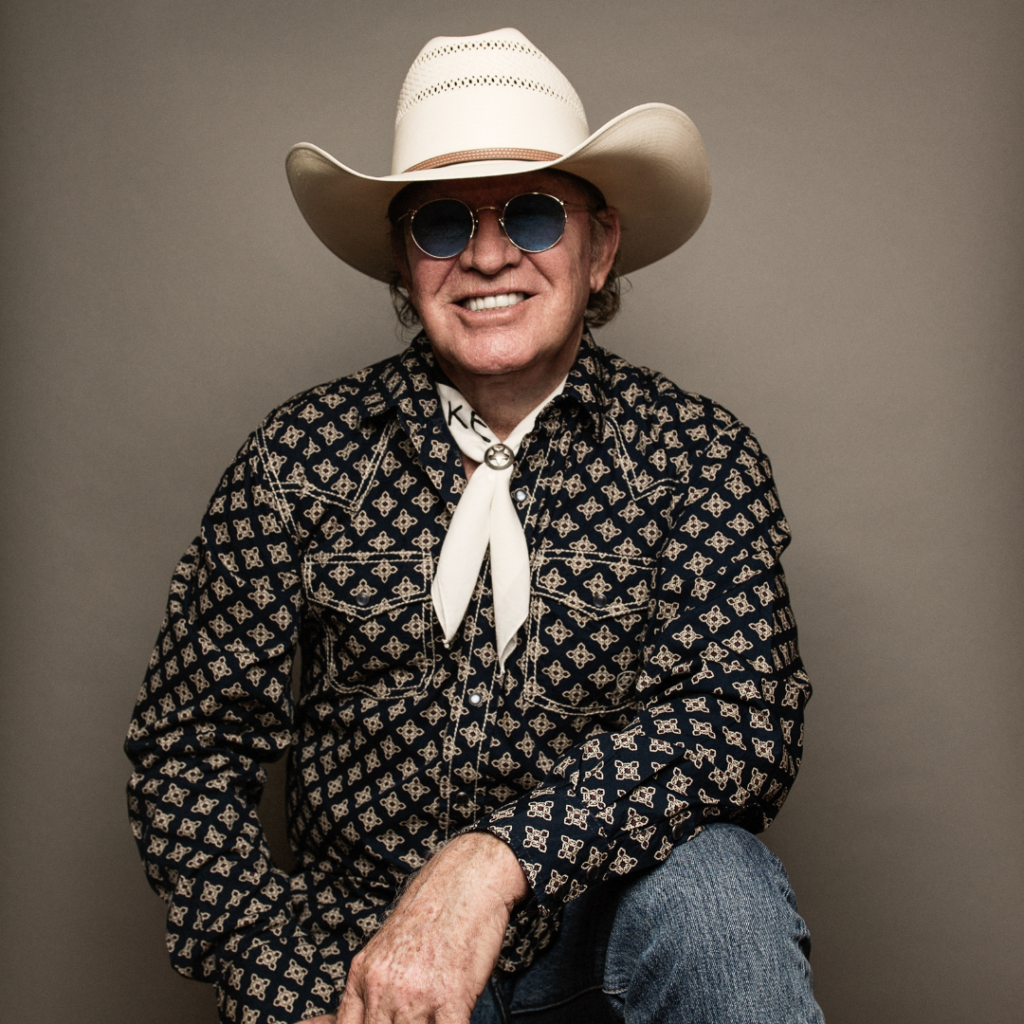 As a founding father of the progressive country music scene in Austin, Texas, in the 1970s, Gary P. Nunn helped change the face of popular music. With a career spanning half a century – and no plans for stopping anytime soon – Nunn is a proud ambassador for the State of Texas, singing about his love of everything Texas in dance halls around the state and on concert stages around the world. His extraordinary gifts as a prolific songwriter and performer have established Gary P. Nunn as an icon of Lone Star music and earned him the respect of his peers and the admiration of countless country music fans worldwide. Garth Brooks called Nunn "a quintessential Austin troubadour" when talking about episodes in the Austin City Limits archives that were "like my childhood" by formative influences that included Nunn, Merle Haggard, Townes Van Zandt and Jerry Jeff Walker. It's no wonder that All Music Guide hails him as "a Texas music institution."
Gary P. Nunn's signature Texas country song, "London Homesick Blues," was a breakout hit on Jerry Jeff Walker's landmark ¡Viva Terlingua! Album, selling over one million copies, and became an anthem for the State of Texas with its internationally known "I wanna go home with the Armadillo" chorus. It was the theme for the PBS concert TV show Austin City Limits for nearly three decades.
Nunn went on to release 17 albums, write over 200 songs and earn multiple gold and platinum records for writing, publishing and performing. Nunn's self-penned classic, "What I Like About Texas" became a second anthem for the State of Texas and was the inspiration for the Texas Travel Industry Association's #What I Like About Texas campaign, encouraging Texans and visitors to share their favorite people, places, music, food, and events from all over the state. In August 2019, Nunn made his debut on the Grand Ole Opry stage, joined by over 900 proud Texans in the crowd.
Nunn's lifetime achievements in country music were honored in 2018 with his selection for the prestigious Musicfest "Tribute to a Legend" honor and The CMA of "Texas Living Legend Award." Nunn was also selected to be one of the artists featured in Outlaws and Armadillos, a new exhibit spotlighting the outlaw country movement at the Country Music Hall of Fame in Nashville, which opened in May 2018. In April 2019, Governor Greg Abbott, The Texas House of Representatives and Texas Senate honored Nunn for his lifetime achievements to Texas country music and his outstanding contributions to the State of Texas.
Other honors include naming Nunn the state's Official Ambassador to the World by Governor Mark White and Ambassador of Texas Music by Governor Rick Perry. Nunn was also inducted into the Texas Hall of Fame, honored in the West Texas Walk of Fame in Lubbock, and chosen to be included in The Texas Department of Commerce and Tourism's roster of Lone Star Greats, created to recognize leaders in the fields of art, athletics and music.
Gary P. Nunn's memoir, At Home with the Armadillo, was released in January 2018. An homage to Texas, the rich history of Austin music, and to all the musicians and other personalities he met on the way, Nunn recounts the story of his life from a humble childhood in Oklahoma to his move to Texas where he got started playing music and what it was like in the beginning of the Austin music scene in the early 1970s.
Gary's latest CD, Friends For Life, is a collection of duets featuring new versions of 12 of his songs by an all-star lineup by some of Texas' most loved artists, including Robert Earl Keen, Lyle Lovett, Kevin Fowler, Bruce Robison, Wade Bowen, Cory Morrow, Cody Canada, Roger Creager, Kimmie Rhodes, Dale Watson, Sunny Sweeney, Cody Johnson, and Red Steagall.