Bill Mack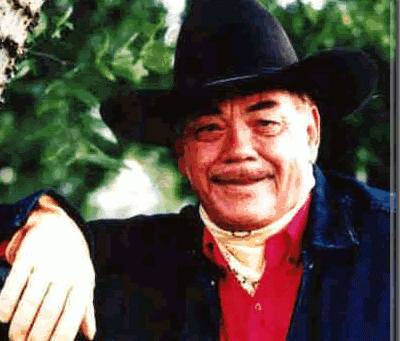 He has been honored as the "Country Music DJ Of The Year", "Mr. DJ USA", "Texas' Number One Country DJ'" (for over 30 years) and the super honor; He is a member of the "Country Music DJ Hall-Of-Fame" in Nashville. In 1999, Bill was placed in "The Texas Country Music Hall-ofFame" and "The Texas Country Music Disk Jockey Hall-of-Fame".
Bill is also recognized as one of the better songwriters in the nation. His compositions have been recorded by over 60 artists including Dean Martin, Ray Price, Jerry Lee Lewis, George Jones and dozens of other top names in country music. He is now a member of the most cherished "Million-Air Club." No, that doesn't indicate he's a millionaire financially. It represents the fact his composition, "Drinking Champagne", has been played over a million times on-the-air (radio & television).
George Strait's recording of the song won Bill a Platinum Album because the Texan sold over a million copies of the tune. His biggest moment in music came in 1997 when his song, "Blue", made LeAnn Rimes a star and he won a Grammy when it was voted "The Country Song Of The Year in 1996", the highest honor that can be bestowed on a songwriter. On June 4, 2003 Bill received a tremendous birthday gift when "Blue" was selected as one of the "Top 100 Country Songs of-all-time" by CMT! Bill was heard nationwide on Sirius XM Satellite Radio for a decade beginning with the its inaugural day in 2001. He resigned from SiriusXM in 2011 and is busily involved in several lucrative media ventures.