Alejandro Escovedo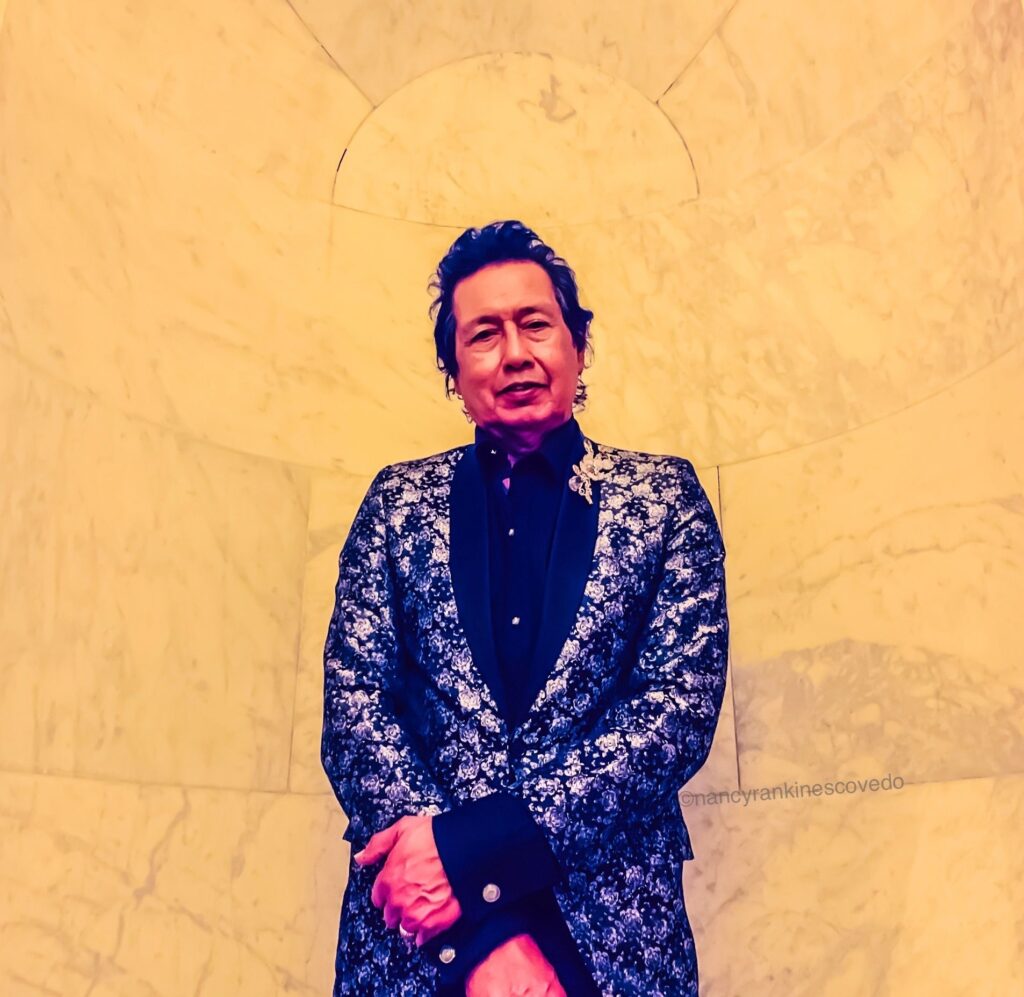 Called a "rock and punk godfather" by Rolling Stone, Alejandro Escovedo has as eclectic a background and body of work as any rock artist of his generation. As comfortable performing with a string ensemble as he is with an amped-up power trio, and as likely to bare his soul in his lyrics as he is to display some serious rock & roll swagger, Escovedo had already played an important role in punk (with the Nuns), roots rock (the True Believers), and alt-
country (Rank & File) before he launched a solo career that's seen him work with everyone from John Cale to Bruce Springsteen.
Born in San Antonio, Texas, Alejandro was one of 12 children. His family was steeped in music: His father played in mariachi bands and swing combos – both before and after he emigrated from Mexico to the United States. Alejandro's older brother, Pete Escovedo, is a jazz artist and studio musician; he was a member of Santana and founded the group Azteca. Another older brother, Coke Escovedo, also worked with both jazz and Latin groups, enjoyed a solo career, and he was a member of Santana and Malo. Pete's daughter, Sheila Escovedo, became a pop star as Sheila E. Alejandro's younger brother Javier Escovedo founded the early Los Angeles punk band the Zeros. Another younger brother, Mario Escovedo, played in the hard rock outfit, The Dragons.
Given his family's history, it's no surprise that Alejandro developed a passion for music. He moved with his family to California and attended school in Huntington Beach, where he frequented local rock clubs and ballrooms, seeing acts like Jimi Hendrix, Buffalo Springfield, the Doors, the Seeds, and the Flying Burrito Brothers. While Alejandro was a serious music fan, he didn't take to playing an instrument right away, and when his father gave him a guitar, he ended up passing it on to his brother Javier. Alejandro moved to Hollywood in 1973 after the breakup of his first marriage, and he became a fan of glam and proto-punk acts like the New York Dolls and the Stooges, who frequently played on the Sunset Strip. He also saw an early L.A. appearance by Patti Smith. In 1974, Escovedo moved to San Francisco, with his second wife, Bobbie Levie, where he intended to study film production. He and his friend Jeff Olener hatched an idea for a movie about a rock band that couldn't play, and while casting the picture, they ended up forming an actual band, The Nuns, who were one of the first acts of note on the San Francisco punk rock scene. The Nuns became a steady draw on the West Coast and were one of the opening acts when the Sex Pistols played their infamous final show at Winterland in San Francisco in 1978. However, when The Nuns set out on an East Coast tour, Escovedo immediately fell in love with New York City, where he became a figure on New York's Lower East Side music scene.
Alejandro went on to write and record several albums while also touring in Europe. A tour of Europe, which found Escovedo sharing stages with the Italian band Don Antonio, and Escovedo struck up a friendship with the group's leader, Antonio Gramentieri. The two collaborated on a set of songs about two young men – one from Italy, one from Mexico – who come to America to follow their dreams.
No Depression magazine declared him the Artist of the Decade at the onset of the millennium. Escovedo has appeared on Austin City Limits five times –
in 1983, 2002, 2006, 2010, and 2017. In 2019, Escovedo received the Townes Van Zandt Songwriting Award as part of the Austin Music Awards. Other honors include the Independent Icon award from the American Association of Independent Music's annual Libera Awards in 2020 and induction into the Austin City Limits Hall of Fame in 2021.